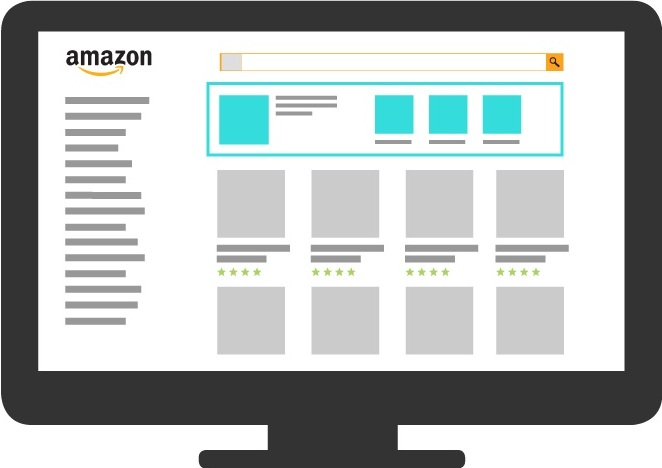 Sponsored Brand Ads Give You Total
Control Of Your Space. USe Them.
With fierce competition and limited spots on the search results, Sponsored Brand ads have become indispensable to owning a search space - whether it be a branded search or generic.
However, to truly be effective, they need to be part of a wider branding strategy to truly take ownership of the searches that matter most for your business.
With seasoned Amazon PPC specialists, we can help you own your brand space & grow category awareness as part of a holistic Amazon Marketing strategy.

Speak with one of our experts now: +44 (0)808 164 6605
"We get hand holding for any issue. They are an extension of our marketplace team"
- Charles Bentley
What are SPONSORED BRAND ADS good for?
Sponsored Brand Ads take up the most real estate of any component on the Amazon search results page. Used effectively, you can own high value searches and push your competitors down.
Don't let competitors steal your sales.

Do you want competitors piggy-backing on your brand searches?

Protect Them
Just as your space should be defended, you can attack!

Are there particular generic searches that are important?

Own Them
Never In Isolation.
Sponsored Brand Ads Are Part Of The Eco-System
To really get the most out of Sponsored Brand Ads, they should be part of an overall marketing strategy as well as tightly integrated with an Amazon Branded Storefront.
Truly owning a space requires all the tools available; Sponsored Brand Ads, Sponsored Products, organic search terms and a listing that's retail ready and Sells The Product.